Post-Piggott Destinations
POST-18 PATHWAYS 2021/2022 PRESENTATION BY MISS REYNOLDS
Please note: Since this presentation has been recorded the UCAS January deadline has been moved to the 26th January 2022. The internal deadlines will remain the same.
Q&A
Please ask any questions here: https://docs.google.com/forms/d/1tkAFY6atTkYzU_JBZEWt3hvbb-sdwABhYmfiwLPPUyg/edit
The KS5 pastoral team will respond to these questions and a document with the answers will be added to the website in due course.
Year 13 Destination Report 2020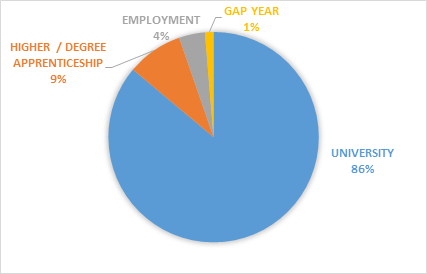 Year 11 Destination Report 2020