Football and Sports Leadership Academy
The Coaching Academy - Football & Sports Leadership Programme.
It is no secret that people learn more effectively when doing something they have a genuine passion and interest for. The Coaching Academy's aim is to create a learning programme, which offers like-minded students the opportunity to become more confident and competent young people through sports coaching and prepare them to enter the world of employment or higher education.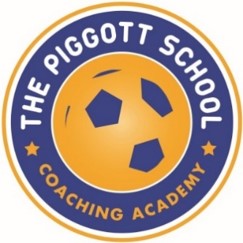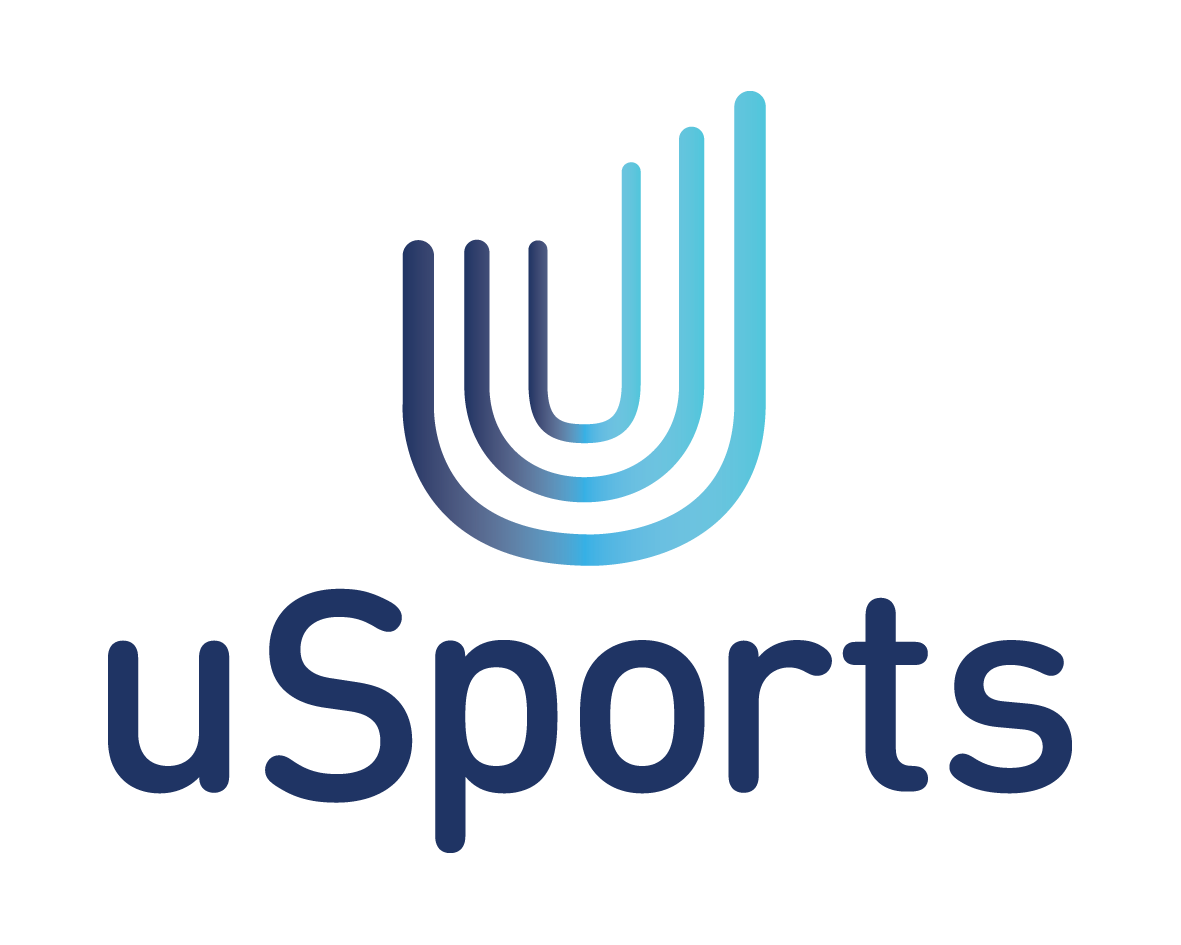 The Piggott School has teamed up with local coaching organisation uSports to develop a unique sports coaching programme, with the aim to develop talented young football coaches and sports leaders. Whether you are interested in becoming a football or sports coach, physical education teacher, fitness Instructor or sports development officer, the Coaching Academy will give you the skill, knowledge and experience to develop a career in the sports industry.
Open to both male and female students between 16 – 19 years, the course is a must for any sport and football enthusiast. Candidates must be serious about a career in sports coaching and have a high level of commitment and a basic level of fitness. A student wishing to take the Coaching Academy pathway must achieve a score of 47 points or more in their GCSEs. The qualifications and training you receive are specifically designed to improve your communication and leadership skills. You will develop both confidence and maturity, allowing you to work both in a team environment and be able to lead and instruct people in a competent and professional manner.
The Coaching Academy programme is a 2 year course, which combines a series of FA and sports coaching awards with a level 3 NCFE Coaching Certificate. The course is worth 1 A-Level, which equates to 48 – 72 UCAS points. The programme can be studied alongside 1 other A-Level or BTEC qualification. When combined this is the equivalent to 2 A-Levels and will support entry to sports courses at university/college or provide immediate employment opportunities within the sports industry. GCSE Maths and English courses can be added to your programme of study and you can choose from a range of A-Levels and BTEC/Cam tech courses to accompany your sports coaching studies. We have links with a number of universities, which provide a range of sports and football related degree courses.
PROGRAMME OF STUDY
FA Playmaker Award
FA Level 1 Introduction to Coaching Award
FA Safeguarding Children
L3 First Aid Award
1st4Sport Level 2 Coaching Certificate
NCFE L3 Sports Coaching Certificate (16-56 UCAS points)
Sports Leaders Level 3 (16 UCAS points)
Referees Award
We have been successfully developing young sports coaches in the Berkshire area for over a decade. Since we introduced the football studies programme in 2008, our graduates have exceeded all expectations. We now have soccer coaches in professional clubs and in the USA, sports coaches in local primary schools, fitness instructors in local health clubs, PE teachers and pupils studying a variety of sports courses at universities across the country.
'It has been my pleasure to watch many of our leaders become more confident, mature and competent young people as a result of the skills and values they have learnt from our courses. Development of good habits and good attitudes are the corner stones of our courses and we strongly believe that the personal journeys that our students undertake whilst learning to lead stand them in good stead for their future careers and in life itself'
Andy Freeman (Lead Tutor)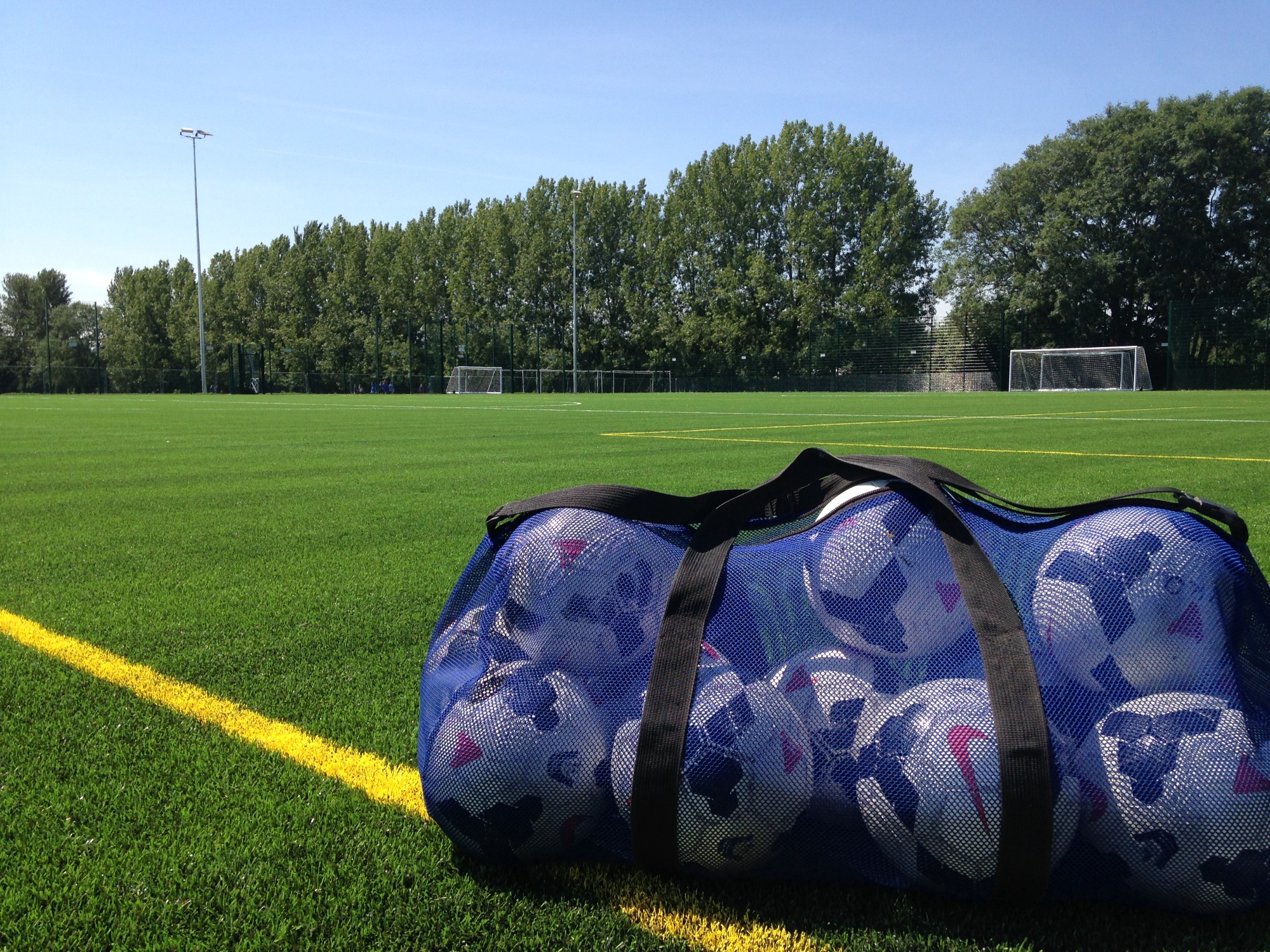 COMBINING FIRST CLASS EDUCATION WITH FIRST CLASS FOOTBALL DEVELOPMENT
Delivered by expert practitioners including ex professional football players, experienced PE teachers and FA tutors the Coaching Academy offers our learners the highest standard of teaching and learning. Pupils will train using state of the art facilities, which include a full sized 3G football pitch, a fitness suite and a private classroom equipped with a computer suite. Students will also enjoy educational visits to football stadiums and practical coaching workshops delivered by experienced uSports mentors, providing the pupils with a unique insight into coaching primary school children. The programme also includes a number of interactive modules including practical interview experience and a work placement assignment, which allows our pupils the opportunity to learn outside of the school environment and complete a work experience placement in the sports industry.
'An excellent course, with superb tutors. The experiences and skills I have learned on the coaching programme have helped me coach in the USA and study at University. The course is a lot of fun and allows you to learn on the job which gives you a more realistic and worthwhile learning experience'
Chris Wateridge – (Ex Student)
We are realistic in our view that very few students will become professional footballers and focus on providing our students with the experience, knowledge and qualifications, which will offer them a broader choice and pathway in the sports industry. Working in small cohorts, learning is collaborative and pupils are given ownership in their learning, allowing them to make decisions and work as a team to deliver practical events, coaching sessions, PE lessons and tournaments.
'Our students learn by 'doing' and will be expected to play an active role within the school's Physical Education Department, assisting in the coaching of a variety of school sports clubs and helping organise and deliver curriculum P.E. lessons.
Richard Williams (Tutor)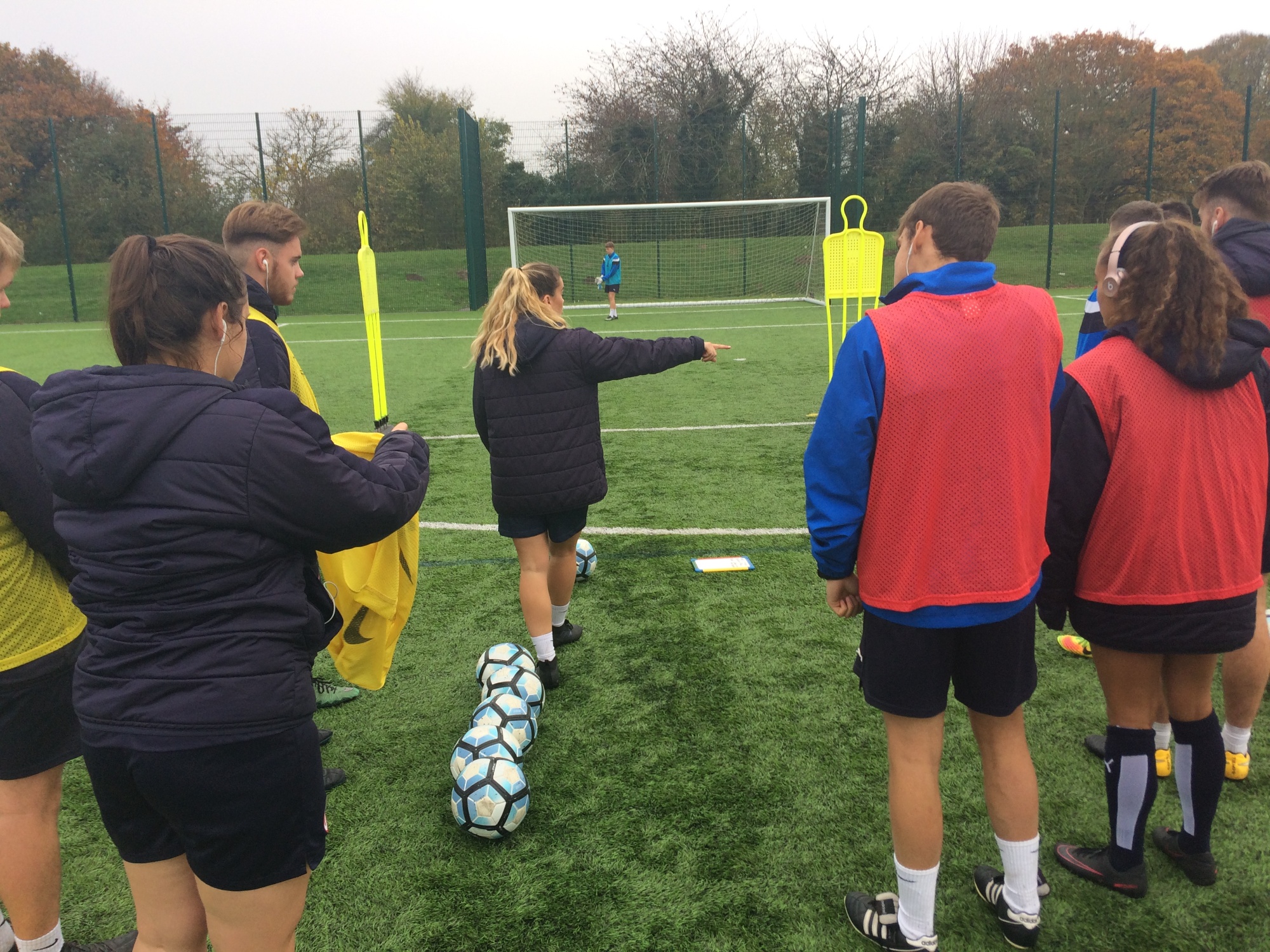 Coaching students delivering a hearing impaired football session
Our exciting new collaboration with uSports allows our coaching students direct access to work placements and jobs in the local area both while they are studying and when they graduate. The learning pathway enables our learners to put their learning into practice in a real life setting. uSports provide a wide range of sports coaching provision including after school primary school sessions, football development centres, weekend parties and holiday sports courses. Many of our students have completed apprenticeships or gained employment with uSports, going on to complete a level 4 sports coachinq qualification and developing their career in the sports coaching industry.
'The programme provides young people with an excellent mix of experience, qualifications and skills, which make them highly proficient and employable. We have always recruited from the Piggott School Coaching Academy as we know the coaches will be professional, reliable and able.
Charlie Hiscox (uSports Director)
If you are interested in finding out more about the Football and Sports Leadership Academy why not come in and visit us ?
Contact lead tutor Andy Freeman to arrange a meeting and visit FreemanA@piggottschool.org Alternatively we have a range of course information and recruitment events: