In the community
We are proud of the work we do to build positive relationships with our local community. Links with our local community help us to build relationships with groups and individuals who will provide positive experiences for our students to "Go and Do Likewise".
WHAT'S ON IN THE COMMUNITY?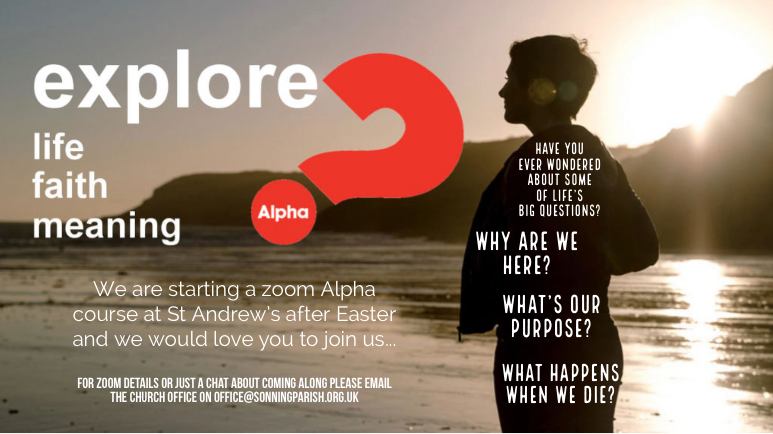 Alpha Course starting online on Thursday 22nd April 2021 at 8pm...
Q: Has lockdown helped you reassess what's important in life or helped you refocus?
Q: Have the restrictions we've all been under given you the space to wonder about some of life's big questions?
Or
Q: Has this period come with some of the darkest months and made you wonder what's the point of it all?
However you might answer those questions, we would love you to join us for our brand new alpha course on zoom starting after Easter 2021. It will be a safe space where these questions and more will be explored.
The Alpha course is an amazing and relaxed way to ask questions, share your thoughts and learn new things in a non judgemental and non threatening environment. The alpha course is designed for people of no faith, some faith or those just asking questions.
"Alpha was the best thing I ever did. It helped answer some huge questions and to find a simple empowering faith in my life" - Bear Grylls
The course will run for 12 weeks on Thursday evenings at 8pm for an hour. It starts on Thursday 22nd April. The videos are only 20 minutes long and we stop for questions throughout.
You can come along for the first week to try it out. If it's not your thing then there is no expectation to return. If it does float your boat, then stick around for the course. No judgement either way.
For zoom details, or to have a chat about coming along, do email the church office on office@sonningparish.org.uk
Many thanks and we look forward to what we might discover together.
Alpha Team