Year 5 50's 60's and 70's day!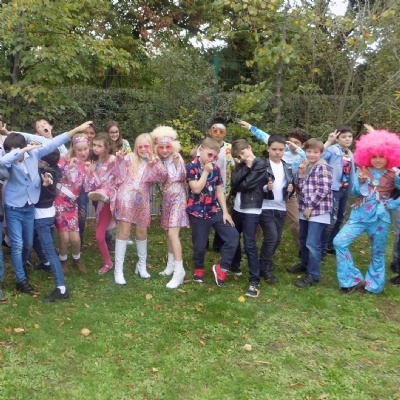 On 21st October Year 5 had a 50's 60's and 70's day. First we did a word search filled with things, and people that would be around in the 60's like Elvis Presley.
Next, we did a fashion show at the front of the classroom where we could show off our costumes and strut our stuff!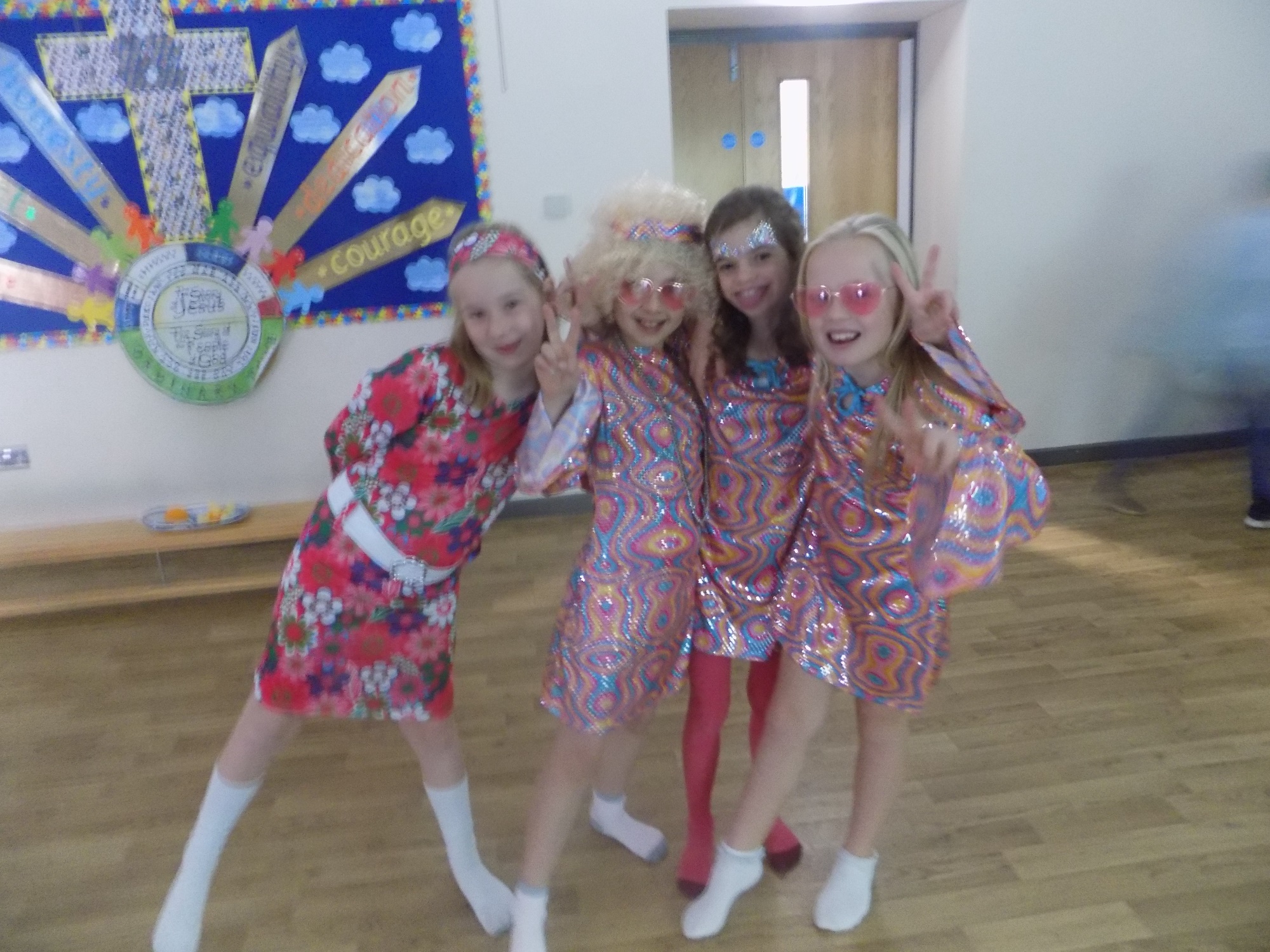 After that, we got our white clothing out and folded them into our chosen patterns. Then, we went outside table by table and took some newspaper each. Next we added die to our clothes and left to dry and be revealed the next day.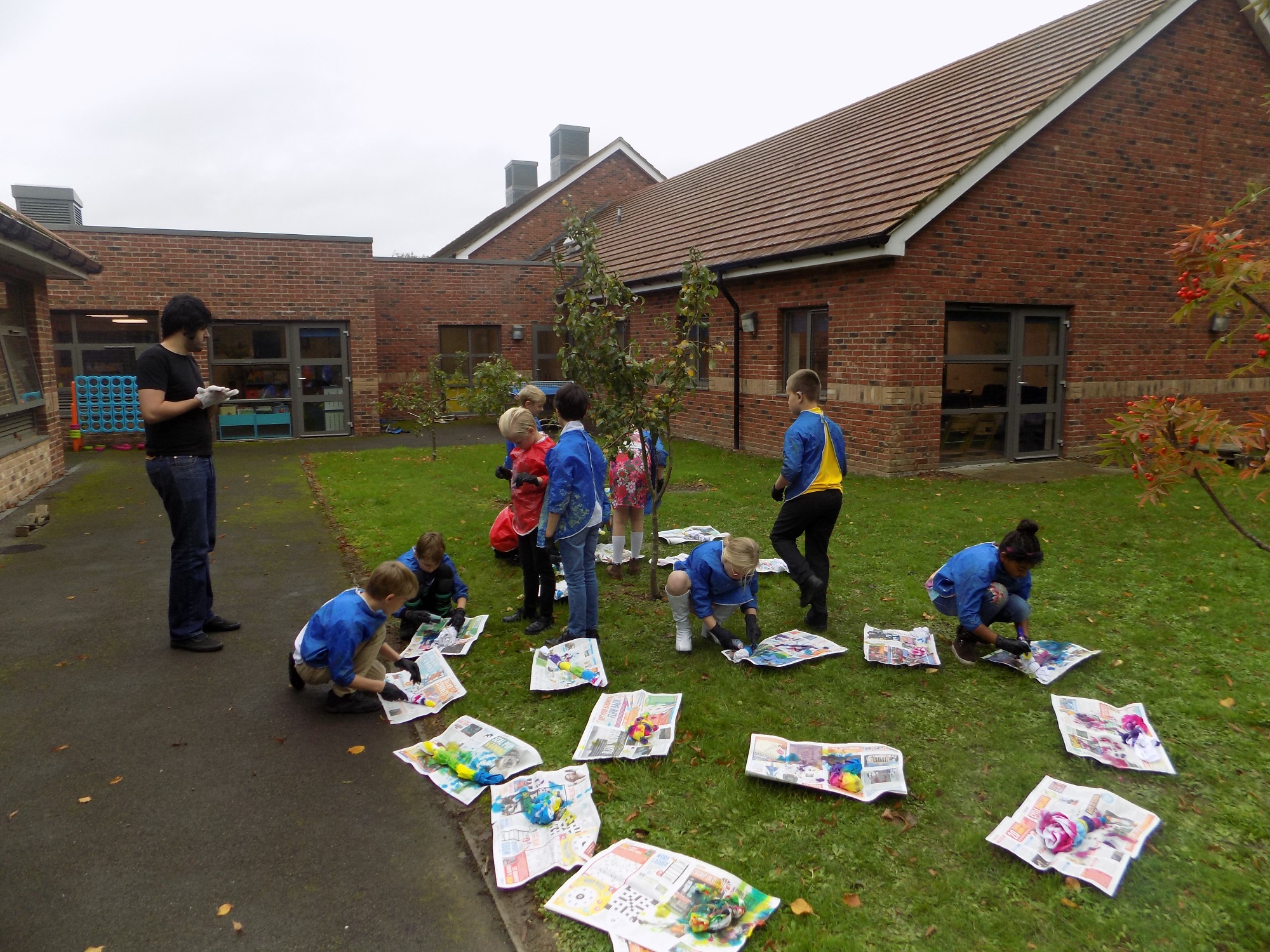 After break, we crowed into the hall, ready for our BIG disco. First of all, we did free dancing and played musical statues and every one who was still in by the end got a GIANT, MEGA chocolate button!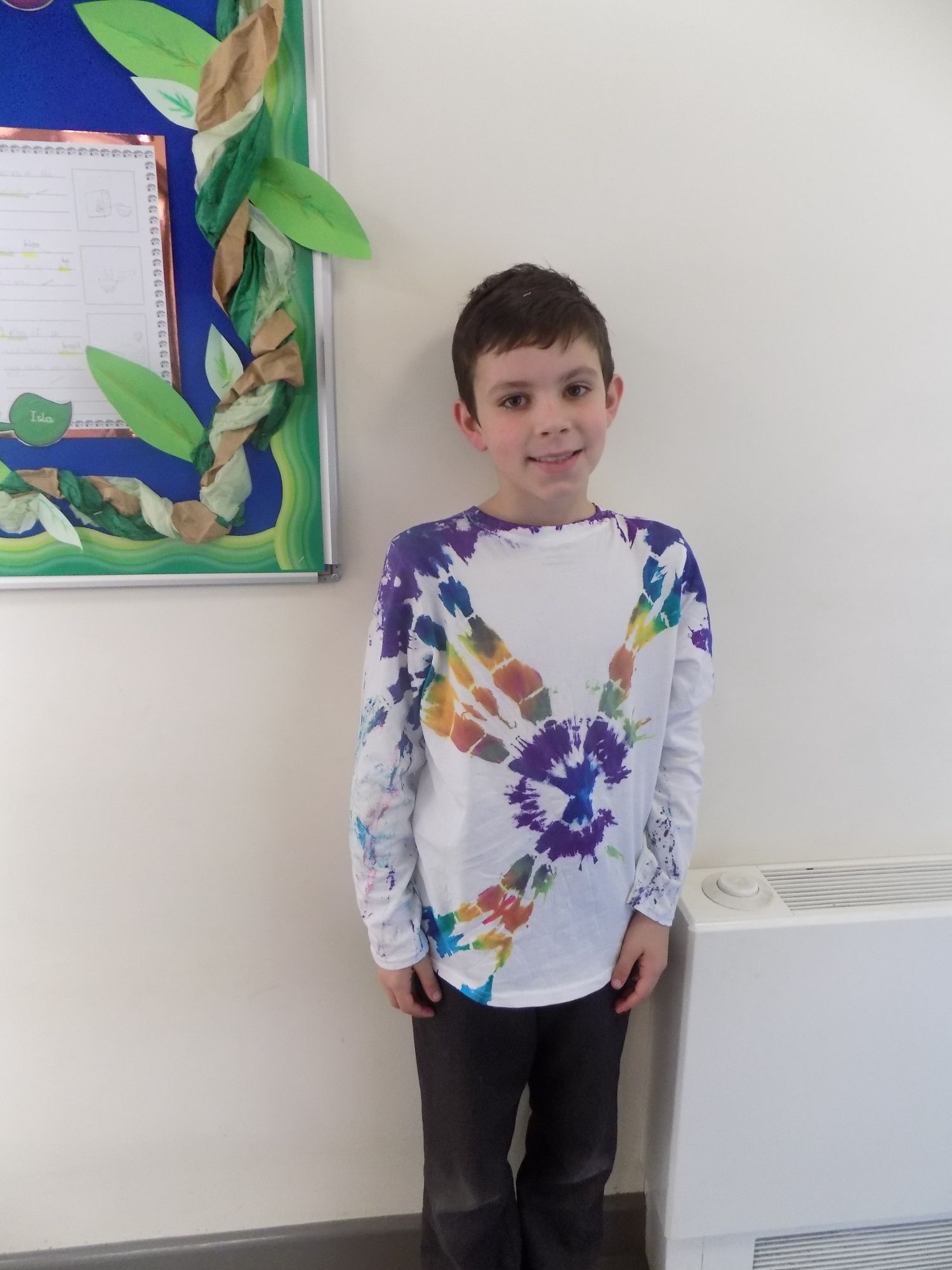 Then, we made comics and did pop art inspired by Andy Warhole. The comics were amazing, and we did them on the computer on an app called comic master.
By Lena and Emily